Guide to tuning the 1.8TSi 1.8TFSi 2.0TSI 2.0TFSI engines
"Thanks for reading our 1.8TSi 1.8TFSi 2.0TSI 2.0TFSI performance article."
EA888 engine came as a 1.8T and 2.0T. Stock power ranges from  118 bhp to  299 bhp!
The direct injection is supplemented with port fuel injection to reduce carbon build up issues present on early direct injection engines, and to aid cold starts.
We look at EA888 (1.8TSi 1.8TFSi 2.0TSI 2.0TFSI) tuning and report on the best modifications. Audi EA888s great bases for a tuning project and with a few sensible modified upgrades you can greatly increase your driving fun.
The EA888 can be easily tuned and we recommend you remap this and invest in a better turbocharger for significant power gains.
History, Power & Specs of the EA888 Engine
Let's look at the specs and engine codes for the EA888 engines, there were 3 generations, and the 3rd gen is quite a different beast from the former two. Many of the issues have been resolved and it requires a little specialist knowledge if you are getting it remapped or tuned.
The VAG group almost randomly decided which models should have which generation of engines, so there are no cut off dates where the Gen 3 was used in place of the Gen 2.
1.8TFSI 
1st Generation EA888 Gen1
BYT BZB - although based on the EA113 this is a new engine design. It used a Bosch Motronic MED 17.5 ECU - the CABA, CABB, CABD had a variable oil pump and FSI injection production ran for around a year before it was revised in 2008. BorgWarner KKK K03 turbo was fitted to these.
2nd Generation EA888 Gen2
CDAA CDHA CDHB - this revision saw a steel crankshaft and new pistons, the mapping was altered and production ran to 2015.
3rd Generation EA888 Gen3
CJEB CJEE CJED CJSA CPKA CPRA - quattro had CJSB  this version was released in 2011, so overlapped with the 2nd generation, but was installed first on Audi models, then other VAG group cars. This generation typically came with the IHI IS12 turbocharger.
This version saw quite a few revisions and updates, carbon issues were dealt with by adding some port injection. The new pistons conrod and timing chain will address reliability criticisms of earlier engines. The Cams had variable lift in two stages much like the Honda Vtec system, resulting in better fuel economy and potential for power gains when tuned further.
1.8TSi TFSi
CDH, CDAA, CDAB, CDAB, CDHB, CPKA, CPRA, CJEB, CJSA
118 bhp at 4,000–6,200 rpm; 170 lbft @1,500–3,650rpm
CDH
Audi A4 (B8), SEAT Exeo
158 bhp at 4,500–6,200 rpm; 184 lbft @1,500–4,500 rpm, 122 lbft from 1,000 rpm
CDAA
SkodaYeti, SEAT Leon Mk2 (1P)
150 bhp at 4,300–6,200 rpm; 184 lbft @1,500–4,200 rpm, 122 lbft from 1,000 rpm
CDAB
SkodaYeti
158 bhp at 4,500–6,200 rpm; 184 lbft @1,500–4,500 rpm
CDHB
Audi A4 (B8), Audi A3 Mk2 (8P), Audi TT Mk2 (8J), SEAT Exeo
168 bhp at 4,800–6,200 rpm; 184 lbft @1,750–4,750 rpm
CPKA, CPRA (from 2014)
VW USA-Passat B7 (NMS)
168 bhp at 4,800–6,200 rpm; 184 lbft @1,500–4,800 rpm
CDHB
Audi A5
168 bhp at 3,800–6,200 rpm; 236 lbft @1,400–3,700 rpm
CJEB
Audi A4 (B8) (2012–), Audi A5
 177 bhp at 5,100–6,200 rpm; 184 lbft @1,250–5,000 rpm
CJSA (EA888-Gen3)
Audi TT (FV/8S) (2014–)
2.0T  TSI TFSI
1st Generation
CAWA CBFA CAWB CCTB  with the KKK K03 turbocharger offering 8.75 Psi managed by Bosch Motronic MED 17.5 the CA-- engines were Euro IV, the CA-- units were ULEV2 and the CCTA was produced to meet the California SULEV requirements with 3 lambda probe sensors.
2nd Generation
Released in 2008 it followed the improvements fitted to the 1.8 units AVS (2 stage valve lift control) was used on Audi engines notably the CCZA, CCZB, CCZC and CCZD engines. The CDNC engine met Euro V standards and for ULEV 2 we have the CAEB unit.
3rd Generation
An major design overhaul, with efficiency and weight reduction in mind. The Cylinder head design is all new but AVS is still there for the intake valves. A second intake injector was used to reduce carbon build up on the valves. We had the IHI IS20 turbo and some units used the Garrett MGT 1752S (CULA CULV CULC CPLA CPPA)
The SIMOS 18.1 Seimens ECU was used on these and helped to meet the Euro VI emissions regulations.
CJX designations denote a performance engine with difference heat port shapes, better injectors and fuel pump so will make for better return in your tuning project, or can be used to donate performance parts to your project. IHI IS38 was the turbo used on these at 17.5psi and a larger intercooler helped peak power.
Audi variants have two-stage "valvelift" inlet valve lift variable control
CAEA, CAEB, CAWA, CAWB, CBFA, CCTA, CCTB, CCZA, CCZB, CCZC, CCZD, CDNB, CDNC, CHHA, CHHB, CJXA, CJXB, CJXC, CJXD, CJXE, CJXF, CJXG, CYFB, DKFA
NB: The US market models are different to allow for tight emissions regs and a higher output on the "b" version.
Non-valvelift variants
168 bhp at 4,300–6,000 rpm; (207 lbft) @1,700–5,000 rpm
CAWA
VW Tiguan
168 bhp at 4,300–6,200 rpm; (207 lbft) @1,700–4,200 rpm
CCZC
Audi Q3, transverse, VW Tiguan
 177 bhp at 4,500–6,200 rpm; (207 lbft) @1,700–4,500 rpm
CCZD
VW Tiguan
197 bhp at 5,100–6,000 rpm; (207 lbft) @1,800–5,000 rpm
CCTA CBFA
2009 VW Golf Mk5 GTI (US only), Golf Mk6 GTI (US only), Audi Q3 (US Only), Jetta Mk5,  Jetta Mk6,  Passat B6, CC, Audi A3 (8P)
197 bhp at 5,100–6,000 rpm; (207 lbft) @1,700–5,000 rpm
CAWB
Audi A3 Cabriolet, Scirocco, Tiguan,
CCZA
Audi TT, Skoda Superb Mk2 (3T), Skoda Octavia
197 bhp at 5,000–6,000 rpm; (207 lbft) @1,800–5,000 rpm
CGMA
China market only; VW Golf Mk6 GTI, Tiguan, Magotan (Passat)
208 bhp at 5,000–6,200 rpm; (221 lbft) @1,800–4,900 rpm
CPSA
Audi Q3, transverse
208 bhp at 5,300–6,200 rpm; (207 lbft) @1,700–5,200 rpm
CCZB
VW Golf Mk6 GTI, VW Scirocco, Tiguan, CC, SEAT Altea Freetrack, Leon FR
Valvelift variants EA888 Gen3
177 bhp at 4,200–6,000 rpm; (236 lbft) @1,500–4,000 rpm
CAEA CDNB
Audi A4 (B8), Audi Q5, Skoda Kodiaq
208 bhp at 4,300–6,000 rpm; (260 lbft) @1,500–4,200 rpm
CAEA CAEB CDNC
Audi A4 (B8), Audi A5, Audi Q5, SEAT Exeo
208 bhp at 4,300–6,000 rpm; (258 lbft) @1,600–4,200 rpm
CESA
Audi TT Mk2 (8J), transverse
217 bhp at 4,500–6,200 rpm; (258 lbft) @1,500–4,400 rpm
CHHB
Audi A3, Skoda Superb, Skoda Octavia RS, VW Tiguan, Golf Vii GTI
CULC
VW Scirocco GTS
221 bhp at 4,500–6,250 rpm; (258 lbft) @1,500–4,500 rpm
CNCD
Audi Q5
227 bhp at 4,700–6,200 rpm; (258 lbft) @1,500–4,600 rpm
CHHA DKFA
VW Golf Vii GTI Performance, etta Vii GLI, Skoda Octavia RS230
241 bhp at 4,700–6,200 rpm; (273 lbft) @1,600–4,300 rpm
DLBA
SkodaOctavia RS245
261 bhp at 5,350–6,600 rpm; (258 lbft) @1,750–5,300 rpm
CJXE
Volkswagen Golf Vii GTI Clubsport, SEAT Leon Cupra
276 bhp at 5,100–6,500 rpm; (280 lbft) @1,800–5,500 rpm
CJXA CJXB
SEAT Leon Cupra, Skoda Superb. (Audi S3 and VW Golf Vii R in some markets)
286 bhp at 5,900–6,400 rpm; (258 lbft) @1,700–5,800 rpm
CJXD
SEAT Leon Cupra
288 bhp at 5,400 rpm; (280 lbft) @1,800 rpm
CYFB
VW Golf Vii R in North America No MPI)
296 bhp at 5,500–6,200 rpm; (280 lbft) @1,800–5,500 rpm
CJXC CJXA
Audi S3, VW Golf Vii R (Europe), SEAT Leon Cupra
306 bhp; (280 lbft)
CJXG
Audi TTS
At the time of writing there were 3 generations of the EA888 engine where the latest had a lower compression ratio, head and valves were upgraded along with the camshaft profile and cooling.
This makes the 3rd gen the tuners choice, although other versions also offer much in the way of gains so let's look at some of the mods we can do for the EA888 engines.
Best 1.8TSi TFSi 2.0T  TSI TFSI tuning mods
The ultimate tuning parts on an engine are in our opinion the ones that give the best power gain for you spend.
We won't be swayed by popular EA888 tuning parts, they need to be cost effective.
Significant gains can be made from cam upgrades. Altering the cam profile alters the intake and exhaust durations on the engine and can dramatically change the power band and power output.


Fast road cams tend to boost the power throughout the rev range on the 1.8TSi TFSi 2.0T  TSI TFSI engines but you may sacrifice a little low end bhp although the high end rpm power will be lifted.
Competition cams, boost the high end rpm power band but as a result the car will not idle smoothly and low end power nearly always suffers.
On a daily driver should ideally to match your bhp range to your usage of the car.
I'd be surprised if you have found a Motorsport and race cam is a pleasure to live with when driving in heavy traffic. The low end idle will be very lumpy and irregular, so something you would notice on a track when you drive in the upper third of the rpm band, but on roads this is a serious issue and we've heard from lots of drivers lamenting their decision to add an extreme competition cam profile to their engine.
Each engine responds better to more aggressive cam durations so view each engine as unique.
The ECU mapping and fuelling also have a large bearing on the bhp gains you'll hit.
Altering valve durations can alter the bhp band and on most engines the exhaust and intake durations do not need to match, although most cams and tuners use matched pairs there are some advantages to extending the intake or exhaust durations.
Please watch our video which covers the 5 principles of tuning your car. Be sure to subscribe and support our new channel.
Best Engine Mods for your EA888
Mapping - remapping provides the most advantage in terms of cost savings,  aftermarket ECUs, and piggyback ECUs are all alternatives.
Upgrades to EA888 turbochargers - forced induction is the most efficient approach to increase air supply, allowing you to burn more fuel and make more power. It is one of the most costly upgrades but provides the best gains.
Fast road cams are one of the most significant mechanical changes, but they must be installed by someone who knows what they're doing and they are not always easy to source but you might find a local firm to regrind a stock camshaft.
Intake and Exhaust - Note that on their own these mods will NOT ADD POWER in most cases, but they can help enhance power after other mods by removing the restriction improving filters and catalyst flow are key areas.
Head work - The goals of porting and flowing the head are to get air flowing into the engine while removing flow restrictions and turbulence, VAG group did a decent job with this so it's considered optional if you want to extract every extra pony of power.
EA888 Tuning stages
Typical stage 1 mods often include: drilled & smoothed airbox, Intake manifolds, Fast road camshaft, Remaps/piggy back ECU, Sports exhaust manifold, Panel air filters.
Typical stage 2 mods often include: Fast road cam, high flow fuel injectors, fuel pump upgrades, Sports catalyst & performance exhaust, induction kit, Ported and polished head.
Typical stage 3 mods often include: Competition cam, Internal engine upgrades (head flowing porting/bigger valves), Twin charging conversions, Adding or Upgrading forced induction (turbo/supercharger), Crank and Piston upgrades to alter compression, Engine balancing & blueprinting.
ECU mapping allows a tuner to fully realize the full potential of all the parts you've fitted to your EA888.
Power Limits on the Stock EA888
There are weak spots for every engine, with some being incredibly solid and some only just able to handle stock power
Discover these restrictions and install better pistons and crank to utilize the power.
Generally speaking the 2.0TFSi internals are good for around 350bhp, the con rods are typical weak spots, but there are quality forged parts around for these engines that help you to lift the potential for power.
At 400bhp the cranks bolts typically reach the limits of their strength and we would recommend an ARP bolt is fitted. The main bearing supports are cast so if you want to push power beyond the 500bhp levels we would recommend high strength billet supports made from a quality steel along with a better bearing girdle, the key aim here is to reduce points of friction/wear and heat.
The stock ECU is generally replaced around 400-500bhp and we see many people going for the  Syvecs ECU which takes you to the next level in your TFSi tuning project.
Later engines seemed to have a 23mm piston pin, against the early ones 20mm, so this is a common issue when buying aftermarket upgrades, you must get the correct size. TorqueCars would recommend you replace the con rod and piston in one go affording an opportunity to match these and negating the need for future strip down and rebuilding.
EA888 Intake Mods
Getting air into each cylinder is the main goal to any engine modification task.
Your intake manifold will direct the air during the suck phase from the filter and allow it to be sucked into the engine and mixed with fuel.
Structure and flow characteristics of the Intake manifold can make a big improvement to fuel delivery on the EA888.
Many mass produced engine intake manifolds are ripe for aftermarket tuning parts, although a few car makers provide reasonably well designed intake manifolds and the EA888 is a case in point here.
Adding a EA888 larger valve kit, carrying out port matching, doing a 5 angle valve job, and head flowing will also raise performance, and more importantly will make space for an improved performance increase on other upgrades.
1.8T TSi-TFSi 2.0T  TSI-TFSI Turbo upgrades
The more air to get into an engine, the more fuel it can burn and uprating the induction with a turbocharger upgrade makes massive power gains.
When a car has forced induction upgrades are giving better power gains and you'll see that turbo engines will have more solid components.
If you uprate the turbo you should reach around the 350bhp mark fairly easily. A bigger Garret turbo unit would be required if you want to achieve power figures around the 300-600bhp mark.
The TTE480 is basically a hybrid turbo based on the KO4 with Borg Warner K04-064 internals, also, most ancillary parts also get upgraded, so gives a nice easy power hike and is quite a popular option for most TFsi projects.
The GT45 and GT35 or GTX35 should get you over the 500bhp regions, but look at the power band and lag, the GT45 is quite laggy but does give bigger top end power, so it depends what you are looking for.
EA888 Remapping
You'll gain around 59bhp with a remap alone on the EA888, depending on which version you have.
A remap and exhaust upgrades can push power gains to around 90hp on most EA888 blocks.
(In some cases, as the factory ECU is locked flashing is not an option, so an aftermarket ECU is the route to take, and many of these will outperform factory ECU's but make sure it has knock protection and that you get it setup properly.)
It will usually give you around 30% more power on turbocharged vehicles and 15% on NASP engines, but you mileage will vary depending on the parts you've done and the condition of your engine.
KO4 turbo upgrades work quite well although you'll need to revise the casing to fit the EA888, this should see you to around 360hp.
K03s Remapping
With a Stage 1 (Air filter, exhaust, bolt on mods) Remapping, expect to have power in the range of 210 to 220 bhp with your K03s turbo.
K04 Remapping
The K04 turbo has a peak power of around 250 to 260 bhp with Stage 1 modifications but we have seen some achieve higher figures than this.
Safe power limits for the K03 & K04
Turbo limits - safe should retain factory reliability and longevity, the Max however is pushing to the limits and will certainly shorten the turbos lifespan.
| | | |
| --- | --- | --- |
| Turbo | Tuned Safe Max | Tuned Maximum |
| K03 | 190hp | 220hp |
| K03s | 215hp | 250hp |
| K04 | 220hp | 350hp |
Limits on Power
With a few tweaks Re-mapping of K03s 210 to 220 horsepower is what you can anticipate from your K03 turbo with a Stage 1 Remapping (Air filter, exhaust, bolt on modifications).
However, Stage 2 Remapping (cat replacements, fueling enhancements, and intercooler upgrades) may generate power that ranges from 230 bhp to 250 bhp, depending on the modifications but this may well reduce the life of the turbo.
Be aware of the fact that an intercooler is necessary for Stage 2 remapping in order to decrease the air temperature, otherwise you'll be limited to a lower power output.
K03 replacements
If you want to upgrade the stock K03 on your vehicle, some examples to consider include the following but please note there are differences between the design of inline and transversely mounted engines turbos, so don't get them confused:
Stigan 847-1001 having SKU 40-30002 SG
BorgWarner 53039880029 having SKU 40-30002 BW
K04 Replacements 
We have seen the following kits used to good effect.
It's not unheard of mechanics spending a loads of money on turbocharger upgrades on the EA888 only to experience the car throw a rod when it's been completed.
Large upgraded turbo units will usually experience low end lag, and smaller turbo units spool up more quickly but do not have the peak rpm power band gains.
Newer IHI turbos on the EA888
The IHI turbo fitted is pretty good, and with just a remap yields decent power gains. Read our comprehensive guide to VAG group turbochargers.
The most recent VAG turbocharger generations IHI IS12, IS20, and IS38 turbochargers, replace the K03, K03s, and K04 turbochargers and outperform them in most areas.
The IS38 is a great Turbocharger
The IS38 is notable since it is a bolt-on turbocharger capable of producing up to 370 horsepower (with the proper add-ons). Due to its exceptional dependability, it is a highly sought-after turbo from IHI.
The Benefits Of IS38 Turbochargers
This turbocharger has the considerable benefit of being factory fitted in a number of cars, including the VW Golf R, VW Arteon, Audi S3, and TTS.
As a consequence, the IS38 is a good alternative for anyone looking for a solid solution that delivers on performance and durability.
Among the IS38's other remarkable characteristics are the following:
High turbo output at higher RPMs;
Because to its bolt-on form, it is a reasonably simple turbo to install.
There are several hybrid variants available with enhanced housing and impeller designs that lead to increased performance numbers.
A High-Performance Alternative to IS12 and IS20
Due to the improved performance, many automobile enthusiasts have opted to replace their IS12 and IS20 turbo engines with the newer IS38 which is a fairly easy upgrade, and with the right mapping can make significant power gains.
We are pleased that the world of turbos is always developing and we now see variable vane turbos, permitting the vane profile is altered according to speed to lower lag and increase top end bhp.
Twin scroll turbos divert the exhaust gases into two channels and flow these at differently angled vanes in the turbo charger. They also boost the scavenging effect of the engine.
You'll commonly see there is a restriction in the air flow sensor AFM/MAP on these engines when a lot more air is being sucked into the engine.
You'll see that 4 bar air sensors coping with quite large power gains, whereas the OEM air sensor was restricting power at a much lower level.
Adding a supercharger or additional turbo will make large power gains, although harder to get working. We have a twincharger power adding guide if you want to read more.
EA888 Fuelling Upgrades
You will need to ensure that the engine is not starved of fuel so should ramp up the fuelling when you start extending past 20% of a performance increase.
It makes sense to be generous with your injectors flow rate especially on the TFSi engines, and the newer 5 hole injectors are the preferred option.
The stock TFSi fuel can deliver 440 to 1,600 psi of fuel pressure, which is quite impressive and it means you have plenty of headroom for tuning mods.
Although high performance TFSi injectors are rare, we have discovered that GM LNF 2 Ecotoec injectors can be made to work well (with a custom wiring harness), give a better flow and help you get around 260bhp.
The cars that come with a KO4 turbo ie: RS4 TTS  S3 etc have better Bosch injectors and are also reportedly able to flow to around 500hp as long as you uprate the fuel rail pressure.
Any change to the injectors on a TFSi will require a new map to take them into account.
It makes sense to over specify your injector capacity and fuel pump, although this is harder on the direct injection engines, but aftermarket parts makers are catching up.
On the later EA888 you have supplementary port injected fuel and with some clever ECU mods you can uprate these and use this to top up the capacity.
Upgraded port injectors are available as a kit, and can help you with projects where you are aiming for the 700bhp mark.
As a rule of thumb add 20% capacity when buying an injector, this takes into account injector deterioration and affords some spare capacity should the engine require more fuel.
EA888 Exhaust Mods
You should look to increase your exhaust bore size if the current exhaust is actually creating a restriction or at the very least at a sports catalyst.
On most factory exhausts you'll see that they flow rate quite well, even on modest power gains, but when you start pushing up the power levels you will need to get a better flowing exhaust.
Sports exhausts can help increase the flow of gases through the engine.
But if the exhaust pipe is too big, ie: it's over 2.5 inches bore, you will lose much of the exhaust flow rate and end up sapping power and torque.
Typically exhaust restrictions are traced to the catalyst installed, so adding a freer flowing high performance aftermarket one will improve air flow, and rather than doing an illegal decat, will keep the car road legal.
Weak spots Issues & problem areas on the EA888
The EA888 engines are generally reliable and solid units, as long as you follow the manufacturers service schedules, and use a good quality oil to ensure longevity. Few problems should happen as long as they are regularly serviced and maintained.
Carbon build up in the head, particularly around the valves which will sap power or create flat spots, this is a larger issue on direct injection engines but should be looked out for on all engines. We have tips on removing carbon build up.
Some of our members have had issues with flat spots or glitches after applying mods and upgrades or tuning, this is not usually related to this engines design, so instead see our article on diagnosing flat spots and problems after tuning which should help you get the bottom of this issue.
Pre 2015 engines were prone to experience early turbocharger failure:
The 280 and 300ps (typically as seen on the CJXB, CJXC) turbocharger shafts have been prone to break due to excessive play, and also there is an issue where the manifold seals can fail. This issue appears to be fixed on later 2015 onwards models.
On the Golf R and GTi 2007 we have reports of thermostat housings which have leak issues, the Aluminum replacements seems to be much more resilient than the OEM plastic originals.
Regular oil changes are vital on the EA888, especially when tuned and will help extend the life and reliability of the engine.
If you would like to know more, or just get some friendly advice on Tuning your Audi engine please join us in our friendly forum where you can discuss EA888 tuning options in more detail with our EA888 owners. It would also be worth reading our unbiased Audi tuning articles to get a full grasp of the benefits and drawbacks of each modification.
Please help us improve these tips by sending us your feedback in the comments box below.
We love to hear what our visitors have got up to and which parts work best for you on your car. Which helps us keep our guides and tips up to date helping others with their modified car projects. Your feedback and comments are used to keep this page up to date, and help improve the accuracy of these articles which are kept updated and constantly revised.
If you've enjoyed this page we would be very grateful if you could share a link to it on your favourite forums or on your social media profiles, it helps us keep going.
Check out my YouTube channel, we're regularly adding new content...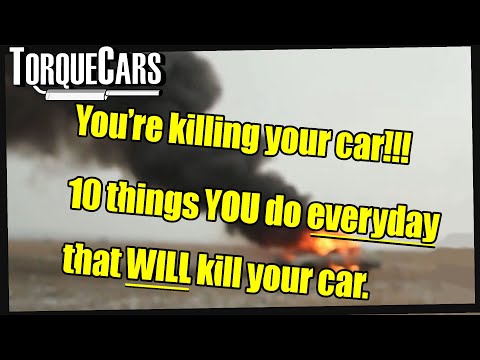 PLEASE HELP: I NEED YOUR DONATIONS TO COVER THE COSTS OF RUNNING THIS SITE AND KEEP IT RUNNING. I do not charge you to access this website and it saves most TorqueCars readers $100's each year - but we are NON PROFIT and not even covering our costs. To keep us running PLEASE Donate here
If you liked this page please share it with your friends, drop a link to it in your favourite forum or use the bookmarking options to save it to your social media profile.
Feedback - What do You Think?
Please use our forums if you wish to ask a tuning question, and please note we do not sell parts or services, we are just an online magazine.
Help us improve, leave a suggestion or tip
Please watch this video and subscribe to my YouTube channel.
3 Responses to "1.8TSi/TFSi 2.0TSI/TFSI EA888 Tuning"