MINI COOPER & ONE Tuning
"Giving the 'little' car a big attitude!"
Many were sceptical when BMW took on the MINI name and created a new car, aimed at fun loving millennials.
Thankfully they pulled it off and created a fun car, which owners could specify to match their personalities and in a wide variety of power options and engine choices.
The MINI ONE has become a firm favorite with tuners, and the array of aftermarket parts on offer gets larger each week.
Handling on the non Cooper versions and power are crying out for improvements. Slightly firmer adjustable suspension is the way to go here, keeping it subtle as you don't want to create a go cart (or do you)?
The MINI is popular among our members for tuning projects The key to MINI tuning is getting the right mods you can waste loads of money if you do it wrong.
Improving the handling for lots of DIY modders first priority in your MINI tuning project. Drop the car optimally somewhere in the region of 35mm and fit performance stiffer dampers, bigger drops will need other modifications in most instances.
Our aim in MINI engine tuning should be to increase peak power and Torque at the top end.
The best power gains come from larger engine sizes. The more you start with the bigger the return on investment so engine swaps are good value mods for small engined cars.
Engine Tuning.
Typically these uprated parts are usually carried out by our members, decide how far you wish to go in your tuning project before you get going.
The first generation MINI ONE engine range.
Second generation engines (2006-2013)
This generation improved on the first generation with a reengineered platform, new engines based on the PSA group powerplants.
Third generation engines (2013-)
This saw a slight size increase over previous models and a 28mm longer wheelbase. The John Cooper Works is the go to model for the performance enthusiast but shows what can be done with this great platform.
Getting the correct grade of motorsport mods for your planned usage of the car is vital. Stage 3 (competition) mods just won't work well on the road and will make the car undrivable.
Please watch our video which covers the 5 principles of tuning your car. Be sure to subscribe and support our new channel.
Best Engine Mods for your car
Mapping - remapping provides the most advantage in terms of cost savings, aftermarket ECUs, and piggyback ECUs are all alternatives.
Fast road cams are one of the most significant mechanical changes, but they must be installed by someone who knows what they're doing and they are not always easy to source but you might find a local firm to regrind a stock camshaft.
Intake and Exhaust - Note that on their own these mods will NOT ADD POWER in most cases, but they can help enhance power after other mods by removing the restriction.
Upgrades to turbochargers and superchargers - forced induction is the most efficient approach to increase air supply, allowing you to burn more fuel and make more power. It is one of the most costly upgrades but provides the best gains.
Head work - The goals of porting and flowing the head are to get air flowing into the engine while removing flow restrictions and turbulence.
Typical stage 1 mods often include: Sports exhaust, Panel air filter, Alloy wheels, Suspension upgrade (drop 30-40mm), Lighter flywheel, Remap.
Typical stage 2 mods often include: Ported and polished head, Fast road cam, fuel pump upgrades, Power/Sport clutch, high flow fuel injector.
Typical stage 3 mods often include: Engine balancing, Adding or upgrading forced induction (turbo/supercharger), Internal engine upgrades (pistons/head/valves), Competition cam, Sports gearbox.
You really need to keep as much low end power as possible and aim to achieve a long power band rather than a narrow top end power hike.
The whole aim of our guides is to give a limited introduction of modifying mods and point you in the right direction, our forum is where you can ask for more detailed advice and tips on your car tuning project, the best uprated modifications and all aspects of modding cars.One of the biggest mechanical modifications you can do to your NA (naturally aspirated) engine is to fit a fast road cam .
The intake and exhaust durations play a large part in your cars power band, but be careful here, getting this wrong can upset the idle and make the car hard to drive in traffic. You'd need to follow a cam upgrade with other mods and finish with a reflashed ECU to fully realise your gains.Don't forget to increase the fuelling when you are increasing the power - it makes the car more thirsty.
Frequently power losses, flat spots and erratic idling after motorsport modifications are done can usually be traced to fuel delivery or timing issues.To get sufficient fuel you may need to uprate the injectors on your engine. A fuel pump will only deliver a finite amount of fuel, so you may need to uprate this if your injectors are demanding more fuel.
Intake and Exhaust Tuning.
Breathing mods are usually next up. Contrary to popular belief there is generally a small if any power gain to be had by fitting an induction kit, they only help and are recommended after you increase the engines power to the point where the standard air intake box cannot cope! Induction kits can work well on turbo engines and larger engines (if supplied with a suitable cold air feed or air box), generally though we'd just recommend for MINI engines you should settle for a high performance panel air filter preferably made from cotton.
Sports exhausts can usually air flow from the engine but avoid an exhaust that is too large or you might just stuff your flow rate and make things worse. So generally speaking, keep to a size of 1.5 to 2.5 inches for best results.
gas flowing the head will allow you to maximise your air/fuel charge. Leave this to a professional though with a proper flow bench and machine tools A good triple plate fast road upgraded clutch will help to keep that power going where it should. Never cut corners or expect the standard clutch to cope. Turbo engines are just pleading to be Upgraded. You will see phenomenal power gains on most modern turbochaged cars including diesels making a remap one of the most cost effective and phenomenal modifications for your money.Despite the large cost involved adding forced induction to a NA (naturally aspirated) engine will give large power gains. Turbos are usually harder to add than a supercharger. Turbos increase power in exponential proportion to th engine speed and this can make mapping difficult.
It is more straightforward to map a supercharger because the boost is directly proportional to engine speed on a linear curve. Adding forced induction will usually require a lower compression ratio or water injection.
Alloy wheel upgrades.
The benefits of alloys include a lower unsprung weight and more efficient brake cooling via the extra air flow they allow. We'd like to point out although they can look cool on the MINI large alloys will actually decrease your performance. The larger you go the lower your acceleration will be - this to the change in your effective final drive ratio.
Although some people have with bigger wheels we would stick to a 16 inch rim size as the maximum.
If you would like to know more, or just get some friendly advice on Tuning your car please join us in our friendly forum where you can discuss MINI options in more detail with our MINI owners. It would also be worth reading our unbiased tuning articles to get a full grasp of the benefits and drawbacks of each modification.
Please help us improve these tips by sending us your feedback in the comments box below. We love hearing about our website visitors projects, especially the mods done and which work best for you on your car. Which helps us keep our guides and tips up to date helping others with their modified car projects. Your feedback and comments are used to keep this page up to date, and help improve the accuracy of these articles which are kept updated and constantly revised.
If you've enjoyed this page we would be very grateful if you could share a link to it on your favourite forums or on your social media profiles, it helps us keep going.
Check out my YouTube channel, we're regularly adding new content...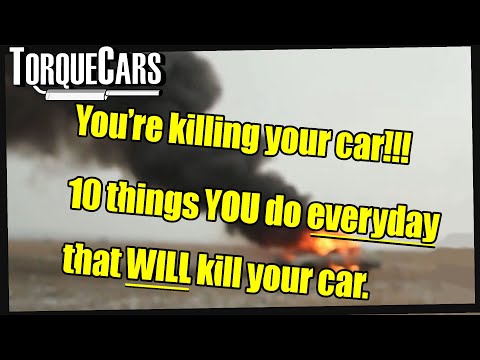 PLEASE HELP: I NEED YOUR DONATIONS TO COVER THE COSTS OF RUNNING THIS SITE AND KEEP IT RUNNING. I do not charge you to access this website and it saves most TorqueCars readers $100's each year - but we are NON PROFIT and not even covering our costs. To keep us running PLEASE Donate here
If you liked this page please share it with your friends, drop a link to it in your favourite forum or use the bookmarking options to save it to your social media profile.
Feedback - What do You Think?
Please use our forums if you wish to ask a tuning question, and please note we do not sell parts or services, we are just an online magazine.
Help us improve, leave a suggestion or tip
Please watch this video and subscribe to my YouTube channel.