Alfa Romeo 159 Tuning
"159 - a real drivers car."
The headlights and front design of this car make it look mean and moody.
It rates as one of my favourite Alfas in recent times and with the right mods you can have a stunning performance car on your hands.
The 3.2 JTS V6 engine lives up the menacing look and is the tuners choice of engine. Suspension gets worn out at higher mileages so if this applies to your 159 then handling modifications are usually your first port of call. Drop the car optimally somewhere in the region of 35mm and fit stiffer dampers, lower drops will need other modifications in most instances.
Our aim in 159 engine tuning should be to increase peak power and Torque at the top end - you need to carefully choose the right mods. Getting the mods fitted in the right order is also important if you are building your project car over time.
Use our articles to research and get the low down on each type of mod, you'll discover that many popular mods are not what they are made out to be.
Alfa Romeo 159 Tuning modifications.
One of the best mechanical mods you can do is to fit a fast road cam. Don't forget to uprate the fuelling when you are increasing the power - it makes the car more thirsty. A fuel pressure boost valve will make the car more responsive and respond better.
The following modifications are usually performed by our members, decide how far you want to go before you begin.
Getting the right mods for your planned usage of the car is vital. Stage 3 (competition) mods just don't work well on the road. Most stage 1 mods can be carried out individually, whereas stage 2 mods generally require more work or the fitting of other parts.
Please watch our video which covers the 5 principles of tuning your car. Be sure to subscribe and support our new channel.
Best mods for your 159
159 Suspension Upgrades - Replacing worn bushings and shocks dramatically improves 159 handling Coilovers and Bushings are the usual go to mods
Fast road cams are are often the best upgrade for an engine, but we strongly suggest they be setup by someone familiar with setting them up on your car and tracking one down may be hard but you might find a local firm to regrind a stock cam for you.
Remaps - A Remapped 159 ECU gives the most power in terms of your investment, aftermarket ECUs, and piggyback ECUs are all alternatives.
Turbo upgrades - Adding a turbocharger is the most significant way to increase your intakes air supply, allowing you to burn more fuel and make power gains. It is one of the most challenging modifications it offers big gains.
Intake Mods and Exhaust - NB: on their own these mods will NOT ADD HP in most cases, but they enable you to release power after other modifications by removing the restriction.
Internal engine mods - crank, pistons, conrods & compression ratio including balancing and blueprinting
Brake Upgrades - Improve your 159's stopping power ought to be high on your agenda.
Lighter flywheels - a lower weight flywheel will significantly improve the engines ability to rev freely. Not always a great mod for all 159 engines.
159 Tuning Stages
Typical stage 1 mods often include: Exhaust, Panel air filter, Remap, lighter flywheel
Typical stage 2 mods often include: Ported and polished head, Fast road cam, fuel injector & fuel pump upgrades,power clutch
Typical stage 3 mods: Engine balancing, adding or upgrading forced induction (turbo/supercharger), Internal engine upgrades (pistons/head/valves), competition cam, sports gearbox.
To get sufficient fuel you may need to uprate the injectors on your engine. Uprate the fuel pump to cope with the extra fuel requirements of your tuned 159.
159 Handling/Suspension upgrades
Many 159 owners uprate the handling of their cars with coilover suspension mods as a priority, this will certainly increase your enjoyment of the car.
We would go to a maximum drop of 28 - 35 on most models. You risk handling compromises if you go lower than this.
Adjusting the handling is often the first step in using the 159.Adjusting the 159's handling is often the first step in tuning it.
One of the most popular reasons for modifying your 159 suspension is to enhance its handling. In spite of this, we often witness the same mistakes over and over again.
Coilovers enable you to adjust your ride height and this allows you to tweak your cars handling.
One of the most popular reasons for uprating your 159 suspension is to improve its cornering. However, we see the same errors repeated repeated again and over.
Improvements to the bushings
What factors should you consider when setting up and selecting your bushes if your 159 is also used as a daily driver?
The suspension components of the 159 may be fixed to the car's chassis through bushes, which are rotatable rubber mounts. These rubber ones will lose their shape as they wear out.
New OEM rubber bushings may have a major impact on the performance of your vehicle.
It's probable that the ride may be a touch rougher because of the stronger polyurethane bushes but they'll last longer and maintain tighter handling.
Worn bushes may also hasten the demise of other suspension components due to the increased vibration and play.
How low should you go on the 159?
TorqueCars research and testing indicate that the maximum suspension drop for most road vehicles is 28 - 35 millimetres, whereas the maximum suspension drop for versions that come with lowered suspension already is 20 millimetres.
These tolerances may be drastically lowered if the wheel size is changed. Even with 17" wheels and stock suspension, lowering the vehicle might result in lots of issues.
Stability may be improved by lowering the 159, but the ultimate goal should always be to enhance handling. It is critical to use the right shocks when employing lower springs.
We found that most 159 factory suspension setups need tweaking, a few degrees of toe (set some toe out to improve cornering or use toe in for better stability) and you only need around 0.9 to 1.5 degrees, and slight negative camber will radically improve your cornering and handling.
159 Brake Upgrades
Putting meatier brake discs and better brake pads should make for dramatically improved stopping.
Please note that motorsport pads can grind and will need to be hot before they start to work.
On a road car the brakes are occasionally used so won't be all that effective so choose brake pads which work well in daily use.
Alfa Romeo 159 Intake and Exhaust.
Let's now take a look at the intake and exhaust and ensure proper flow through the engine. Maximum power gains come from a performance exhaust with a sports catalyst.
Don't waste time and money on fitting a full induction kit unless you have tuned the engine so much that the standard air box has become a restriction. On small engines you will actually lose low down power so we suggest you use a panel air filter instead. Do not go with the biggest exhaust you can find - the best for power gains are usually between 2 to 3 inches!
When you start tuning your 159 you will find that the standard clutch starts to complain so get an uprated clutch. NA (naturally aspirated) engines with the exception of the 3.2 v6 do not achieve big power gains if you remap them but with turbo engines this is another story. Adding forced induction will see big power gains but this is usually too expensive to be cost effective.
We have seen some of our 159 owners sucessfully bolt on a supercharger (at low boost) and this would certainly be easier than adding a turbo.  We have seen some supercharger kits which have been well thought out and designed but these are quite expensive. It is harder to map a turbo as the boost comes on exponentially with engine speed. The nice steady boost to rpm characteristics of the supercharger make them easier to map. To cope with forced induction you will usually need to decrease the compression ratio of the engine.
Alfa Romeo 159 Wheel modifications.
The benefits of alloy wheels include a lower unsprung weight and more efficient brake cooling. Large 159 alloy wheels can decrease performance. If you get big alloy wheels you will be changing your final drive ratio. Although some people have gone larger we would stick to a 18 inch rim size as the maximum. Remember to keep your unsprung weight as low as you can!
Please join us in our forum to discuss the 159 options in more detail with our 159 owners. It would also be worth reading our power tuning articles to get a full grasp of the pros and cons of each type of modification.
Check out my YouTube channel, we're regularly adding new content...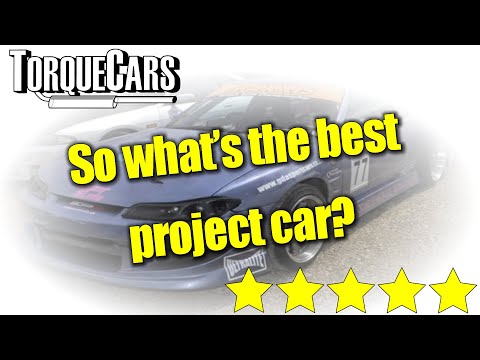 PLEASE HELP: I NEED YOUR DONATIONS TO COVER THE COSTS OF RUNNING THIS SITE AND KEEP IT RUNNING. I do not charge you to access this website and it saves most TorqueCars readers $100's each year - but we are NON PROFIT and not even covering our costs. To keep us running PLEASE Donate here
If you liked this page please share it with your friends, drop a link to it in your favourite forum or use the bookmarking options to save it to your social media profile.
Feedback - What do You Think?
Please use our forums if you wish to ask a tuning question, and please note we do not sell parts or services, we are just an online magazine.
Help us improve, leave a suggestion or tip
Please watch this video and subscribe to my YouTube channel.